StateSet One
StateSet One is a modern web platform for customer service, operations & logistics and warehouse teams. The platform comes with modules for managing returns, warranties and replacement orders.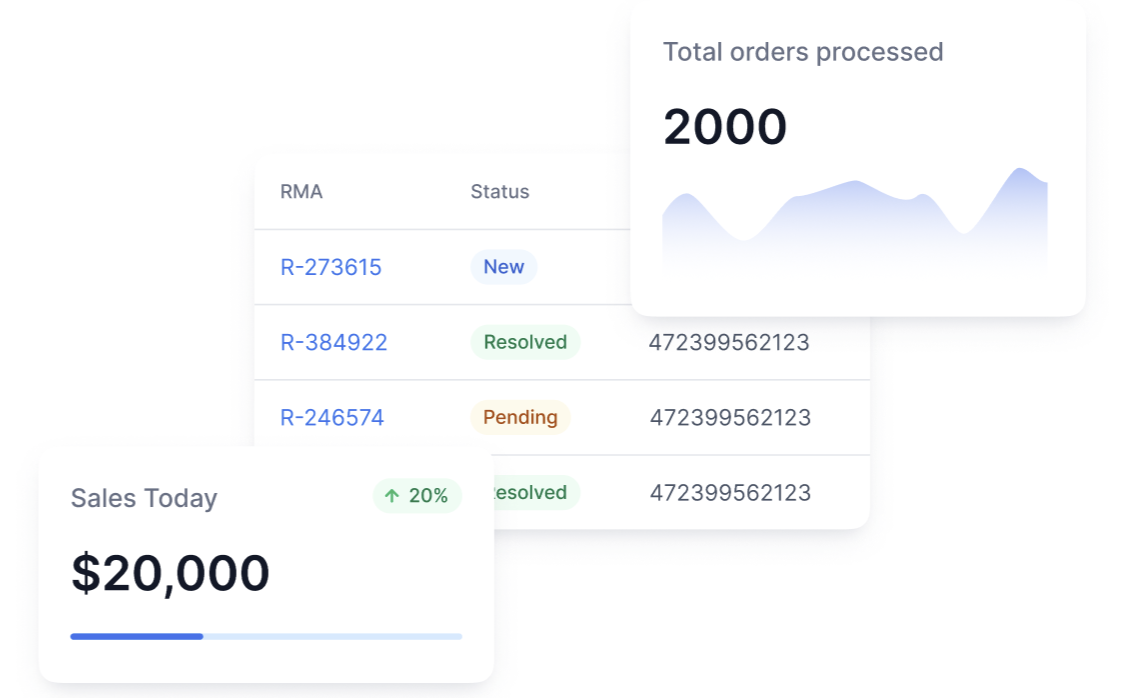 Unified Customer Data Management

Easily manage customer profiles, order history, and lifetime value from a single, comprehensive dashboard.

Automated Inventory Replenishment

Effortlessly manage SKU counts, including incoming stock, available inventory, and warehouse quantities.

Streamlined Returns and Warranty Replacements

Swiftly handle RMA creation, return label generation, and refund processing with ease.

Simplified Subscription Revenue Management

Seamlessly manage subscription billing lifecycles, events, and integrations, powered by Stripe.

Automate Manufacturing & Production

Enhance efficiency with automated Bill of Materials, Work Orders, Manufacture Orders, and line items.

Enterprise-Grade Warehouse Search

Locate inventory in real-time using advanced global search capabilities, powered by Algolia.

AI Powered Reporting and Analytics

Access advanced filtering, bulk actions, and quick views with Google Data Studio for insightful data analysis and visualization.

Automated Replacement Orders

Save time and streamline the fulfillment processes by automating replacement order management through the StateSet platform.